About us
GJ's Café serves the best pizza, burgers and Italian dishes in the whole Waterford West area. Our menu is filled with crave-worthy food choices that are sure to satisfy even the pickiest eater. We are famous for our gourmet pizza creations such as Supreme, BBQ Chicken, Hawaiian, Pepperoni, Reef and Beef and The Lot. We also serve a wide variety of Italian favourites including Chicken Risotto, Veggie Risotto, Chicken Parmigiana, Spaghetti Bolognaise, Penne Chicken Pesto, GJ's Chicken Penne and many more. We are conveniently located at 8/42-28 Bourke Street, Waterford West QLD. We provide delivery, take out and online ordering services for your convenience.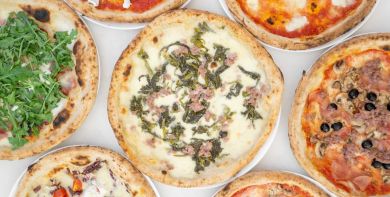 Reviews
Matthew
"Food was outstanding as usual. Service was friendly and cordial"
11/01/2020
Matthew
"Food was hot and ready quickly. It was packed well and tasted amazing."
31/12/2019
Todd
"The best restaurant on Menulog for our area hands down the consistency for great food is unbelievable and I order from here at least 3 times a week"
19/12/2019